Social Media News Round Up – August 2017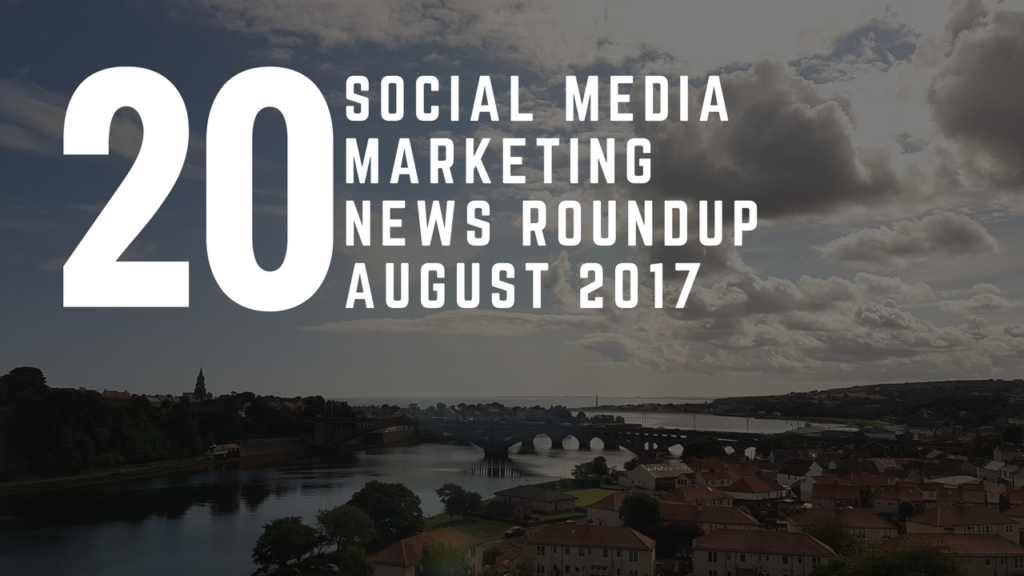 Episode 20: Social Media News Round Up with Natalie Eminae.
In this episode, we talk about the Facebook and the downs of Twitter, video finally arriving on Linkedin, social media advertising and much more… We also catch Leon out not doing his homework and I present my online content of the month.
You can watch our discussion below:
[00:01:40] Facebook appointing Andrew Bosworth to head their hardware division which includes VR and associated accessories
[00:03:20] Watch out for viruses transmitted via Facebook Messenger and fake news links
[00:10:10] Research from Recode looking at popularity of apps in the US: 81% of mobile phone users have the Facebook app, 71% will have the YouTube app, 68% will have Facebook Messenger, 50% will have Snapchat and 50% will have Instagram
[00:18:10] A bit of a rave and a bit of a rant about Linkedin: the new video feature and how we can maximise value from this option. Are there too many moaners and is it time to tidy up your network and let connections go?
[00:32:35] Twitter has become the Xbox One in-gaming app, an interesting development for the social media platform
[00:38:15] Facebook Live releasing free to view feature films, the titles are not exactly going to change the world of online streaming 😉
[00:40:45] Strategy of the Month: use the summer down-time to plan some real-time posts using the 'days of the year' calendars as inspiration
[00:44:40] Social App of the Month: Canva.com
[00:48:05] Leon's Find of the Month: The Twitter Hashtag is 10 years old! Google.com to support individuals suspecting of suffering from depression based on their search behaviour…
[00:55:38] Pascal's Media Content of the Month: The Moz Blog by Rand Fishkin and his wider team
About Natalie Eminae
Natalie Eminae is the owner of Ococo Media and she specialises in helping small businesses achieve more through their social media channels. Keeping everything jargon-free Natalie and her team can take care of many aspects of your digital marketing activities from content creation to content promotion including social media advertising.
If you would like more information on what was discussed on this episode, feel free to contact Natalie Eminae on:
www.ococomedia.co.uk the official website for contacting Natalie Eminae
Thank you for watching and listening!
Please share today's show with your community if you feel that it would be useful to them. Also, we welcome suggestions for topics and guests that would help all of us create better online content faster. Simply get in touch with me on pascal@pascalfintoni.com
Photo Diary
A collection of photographs from our digital marketing speaking and training sessions.
Pascal Fintoni & Associates is a trading name of ArcLight Marketing and Media Ltd. Reg No. 07934869
© 2011- 2023 Pascal Fintoni. All Rights Reserved.