1-TO-1 MENTORING
We remove all anxieties and doubts by changing your outlook on digital marketing, you will take full control of your online activities by developing an action plan which is right for you and your business.
"Working with Pascal was so enjoyable, and pushed me to become a better professional and better business owner. Personally, this period of mentoring has been the best thing I've ever done for my business."
– Jessica Smith, Jessica Catherine Ceramics

Overview
This is an increasingly popular digital marketing training service with business owners and marketers.
Using the Sx4 Model© as both an assessment and planning tool, we work together to build your own digital marketing mentoring programme:
Strategy – establishing your business goals and how you plan to achieve them
Skills – analysing current skillsets and identifying knowledge-gaps
Systems – verifying the quality of your processes and IT infrastructure
Solutions –  identifying how tools such as social media, websites and SEO are being used
Outcomes
We will provide you with the clarity, confidence and the skills to get started.
You will be in a position to design your own 'toolkit', full of techniques and methods that are right for you and your business:
Website Strategy – improving the appeal of your site to generate more enquiries
Content Marketing – creating better content faster from text to photos and videos
Search Engine Optimisation – driving more traffic from Google, Yahoo and Bing
Social Media – making people talk about your business to get new customers
Testimonials
"Very in-depth and covered the entire subject from the ground up, providing us with a complete solution."
– Andrew Quince, Colourbomb Design
"The coaching sessions are in-depth and you don't need to have any prior knowledge (I didn't) to fully benefit from them."
– Helen Cant, Glow Creative Marketing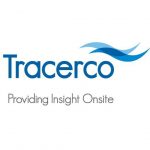 "Very informative with good mix of practical and theoretical learning. Easy to understand with good tutor knowledge, expressed with clarity."
– Nicola Porter, Tracerco Ltd
Photo Diary
A collection of photographs from our digital marketing speaking and training sessions.
Pascal Fintoni & Associates is a trading name of ArcLight Marketing and Media Ltd. Reg No. 07934869
© 2011- 2023 Pascal Fintoni. All Rights Reserved.