How To Avoid Burnout And Have The Energy To Create Great Content
Episode 34 – How To Avoid Burnout And Have The Energy To Create Great Content with Aileen Smith also known as The Health Heroine.
We talk to Nutritional Therapist and Healthy Lifestyle Coach Aileen Smith about avoiding the 'wired and tired' feeling and how to have 'high flying energy' to drive your digital marketing forward:
In this episode, we ask Aileen to share her advice and suggestions on:
Why you have to be a walking advert for your business, and why looking worn out and tired is bad for business
How a 24/7 culture is giving more people burnout and chronic fatigue
Why working hard and playing hard is bad for your health
Why you don't just get ill one day but lay bad foundations over many years
The signs of being tired and wired:

not able to get up, feeling tired, sweaty palms, being jittery, overreliance on stimulants, unable to sleep

Why cortisol the stress hormone is linked to circadian rhythms and sleep patterns
How to disengage from electronic devices
How to look after yourself:

develop a VIP mindset, balance blood sugar, prepare for the unexpected, eat fresh food and how to support yourself

How simple steps around food can make a difference:

eat regularly, balance your plate, make healthy food choices

Why hydration is important and how to drink more water
How easy activity and movement can improve your health
Why you need to build new habits slowly and one at a time
Key resources mentioned by Aileen Smith in this episode:
About Aileen Smith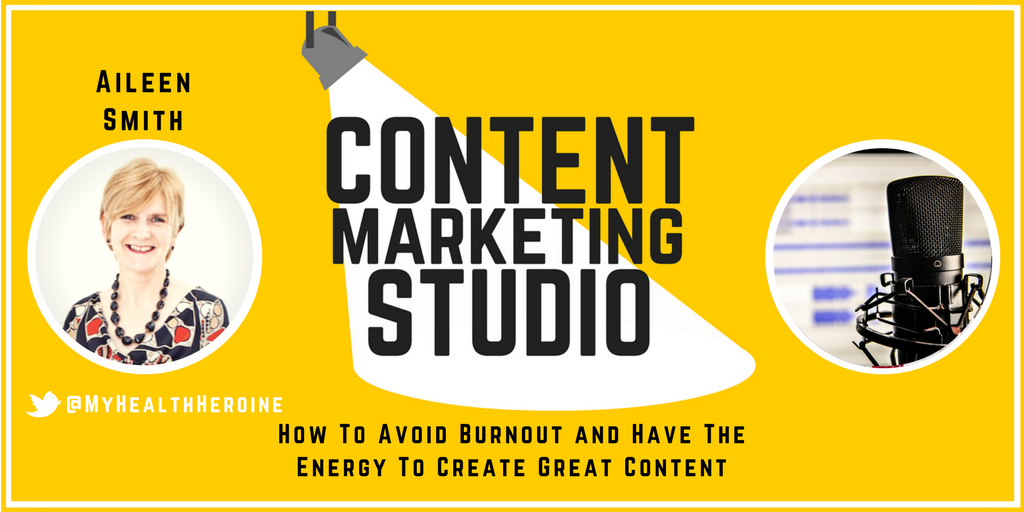 About Aileen Smith
Aileen Smith is a nutritional therapist and healthy lifestyle coach, specialising in helping people to find an easy and smart way to be healthy in business. If you have any more questions for Aileen Smith, feel free to contact her on:
The Health Heroine Official website
The High Flying Energy Club Facebook Group
Thank you for watching and listening!
Please share today's show with your community if you feel that it would be useful to them. Also, we welcome suggestions for topics and guests that would help all of us create better online content faster. Simply get in touch with me on pascal@pascalfintoni.com
Photo Diary
A collection of photographs from our digital marketing speaking and training sessions.
Pascal Fintoni & Associates is a trading name of ArcLight Marketing and Media Ltd. Reg No. 07934869
© 2011- 2023 Pascal Fintoni. All Rights Reserved.