RESPONSESUITE.COM – How Surveys Can Power Up Your Email Marketing & Sales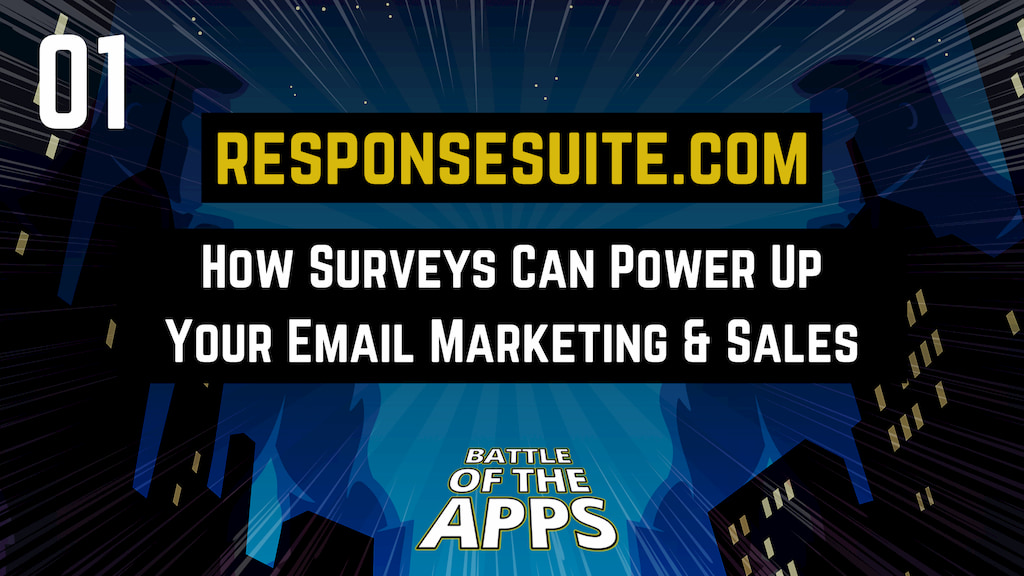 Episode 1 – RESPONSUITE.COM – How Surveys Can Power Up Your Email Marketing & Sales with co-founders Rob Temple and Kennedy.
In this video series, I invite app developers and users to showcase their chosen online solutions and to explain how it can make a positive difference to your business.
Today, I am joined by the co-founders of responsuite.com for an in-depth conversation about how to approach email marketing and the many ways the platform can add value to your sales activities:
You can watch this episode from to start to finish or you can fast-forward to your preferred segment:
[01:22] Fighting back against grubby and scammy email marketing and why marketers break everything
[05:00] how Rob and Kennedy came up with the idea and developed responsesuite.com
[11:29] demonstration of responsesuite.com and discussion on its features, live examples and advice on engaging your audience the right way
[33:02] why email marketing is misunderstood and needs reinventing, and what we can all do to become better email marketers
About Rob Temple and Kennedy
Rob and Kennedy have started a movement in the world of marketing, that's what you get when a comedy hypnotist and a mind reader turn their skills to email marketing! Through their various programs, software (ResponseSuite) and membership (The League) and their podcast (The Email Marketing Show) they help small business owners to become the Email Marketing Heroes of their businesses.
The Responsesuite Official Website
The Email Marketing Heroes Official Website
The Email Marketing Show Podcast
The Email Marketing Heroes on Twitter
Thank you for watching and listening!
Please share today's show with your community if you feel that it would be useful to them. Also, we welcome suggestions for topics and guests that would help all of us create better online content faster. Simply get in touch with me on pascal@pascalfintoni.com
Photo Diary
A collection of photographs from our digital marketing speaking and training sessions.
Pascal Fintoni & Associates is a trading name of ArcLight Marketing and Media Ltd. Reg No. 07934869
© 2011- 2023 Pascal Fintoni. All Rights Reserved.