WISHLIST MEMBER – How To Launch A Community With Member-Only Content
Episode 10 – WISHLIST MEMBER – How To Launch A Community With Member-Only Content with Tracy Childers.
Providing a unique online experience to your clients and prospects is becoming increasingly important, a membership site can be the right option.
I am joined by Co-Founder and President of WishList Products Tracy Childers for a fascinating conversation about managing online communities and the WishList Member solution for WordPress:
You can watch this episode from to start to finish or you can fast-forward to your preferred segment:
[00:20] Introducing Tracy Childers and reflections on the impact of the pandemic on his business with an international team and entrepreneurs in general.
[04:25] The importance of human connections and how technology can hinder or stimulate meaningful interactions as well as facilitate working from home.
[09:15] The origin of the WishList Member product and how Tracy and his colleagues identified a need and a challenge that required a simple solution for WordPress.
[19:30] A detailed demonstration and tour of WishList Member with features such as membership levels, integration with payment or mailing service providers, registration forms, controlling access to content, email list management, links with learning management systems or Response Suite and so much more!
[47:40] Final thoughts and advice on managing an online community and running a membership site: be willing to execute + content, content, content + be yourself.
About Tracy Childers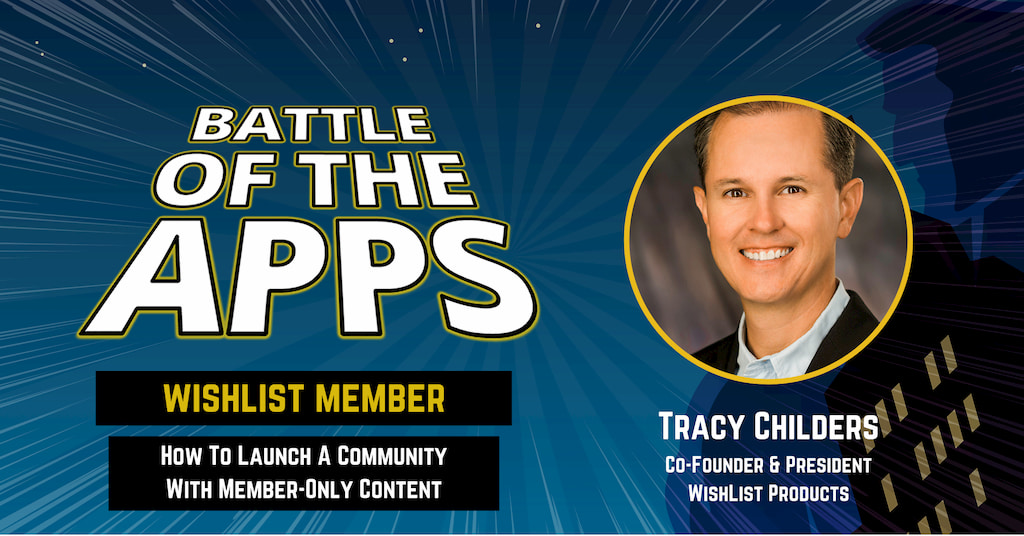 Tracy Childers is the Co-Founder and President of WishList Products providing easy to use tools and training to create more impact with membership sites, online courses, and communities.
WishList Member is their flagship WordPress plugin that helps online business owners generate monthly recurring revenue by making it simple to sell digital products, online courses and monthly memberships using a single piece of software.
WishList Products Official Website
WishList Member Official Website
Thank you for watching and listening!
Please share today's show with your community if you feel that it would be useful to them. Also, we welcome suggestions for topics and guests that would help all of us create better online content faster. Simply get in touch with me on pascal@pascalfintoni.com