Social Media News Round Up – 2019 Strategies Special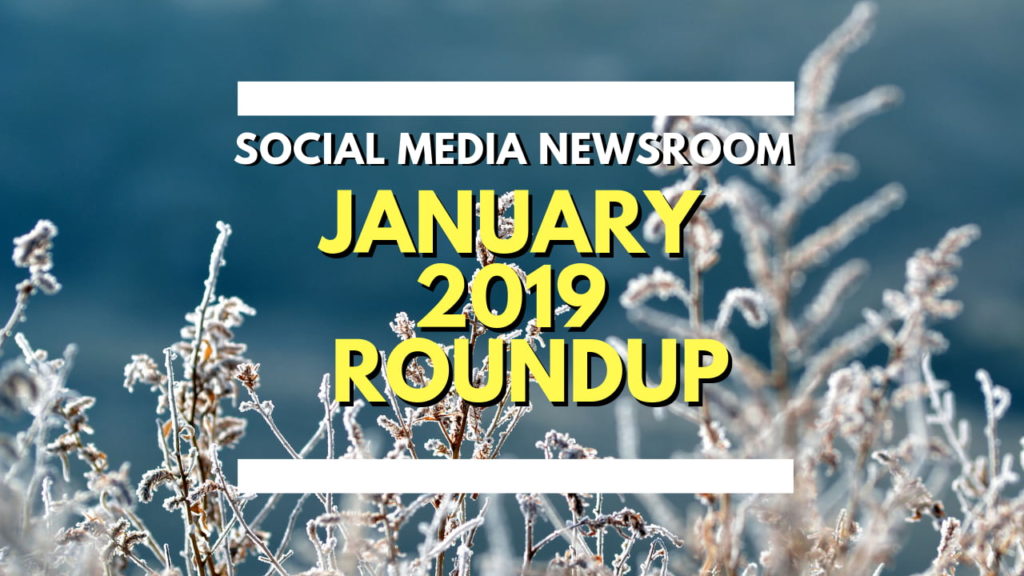 Social Media News Round Up – 2019 Strategies Special with Natalie Eminae.
Welcome to part 2 of 2 of our 'Getting Your Social Media Back On Track' episodes, we build on our review of 2018 and ask our go-to expert Natalie Eminae what ambitious tactics we should all explore to make 2019 our best year yet:
[00:01:50] 2019 Strategy #1:  Social Media is about demonstrating real business life in real time and sharing more genuine 'moments' from behind the scenes to team stories and customer experiences.
[00:15:20] 2019 Strategy #2:  Video, video and more video! Look back at your content efforts past, current and future and identify where and how you will incorporate videos.
[00:22:30] 2019 Strategy #3:  We need to accept that making a purchase or finding a supplier is not the main reason for people to use social media, therefore building trust by engaging in conversations is the best way forward.
[00:30:20] Using Facebook in 2019 will mean investing more in Facebook Groups, Facebook Advertising and clearer editorial calendar. It will be interesting to see the impact of their investment in job hunting, online marketplace and online dating.
[00:44:20] Instagram will become even more ecommerce friendly with showcasing and converting features, Stories will continue to dominate and discovering new content creators will become easier for users.
[00:53:05] Twitter will continue to rely on its loyal user base, however expect less obvious interactions such as like, comment and share since Twitter is fast becoming a content consumption only platform. Are you ready to tweet stand alone messages?
[01:00:30] 2019 may well prove to be a great year for Linkedin, we are expecting a lot more from native and carousel advertising, more video options and another refresh of the Linkedin Groups.
We hope you found the content useful and do get in touch with your questions and suggestions for our monthly social media news roundups via pascal@pascalfintoni.com .
About Natalie Eminae
Natalie Eminae is the owner of Ococo Media and she specialises in helping small businesses achieve more through their social media channels. Keeping everything jargon-free, Natalie and her team can take care of many aspects of your digital marketing activities from content creation to content promotion including social media advertising.
If you would like more information on what was discussed in this episode, feel free to contact Natalie Eminae on:
www.ococomedia.co.uk the official website for contacting Natalie Eminae
Thank you for watching and listening!
Please share today's show with your community if you feel that it would be useful to them. Also, we welcome suggestions for topics and guests that would help all of us create better online content faster. Simply get in touch with me on pascal@pascalfintoni.com
Photo Diary
A collection of photographs from our digital marketing speaking and training sessions.
Pascal Fintoni & Associates is a trading name of ArcLight Marketing and Media Ltd. Reg No. 07934869
© 2011- 2023 Pascal Fintoni. All Rights Reserved.