Quick Fire Q&A: Lessons From An Entrepreneur And Podcaster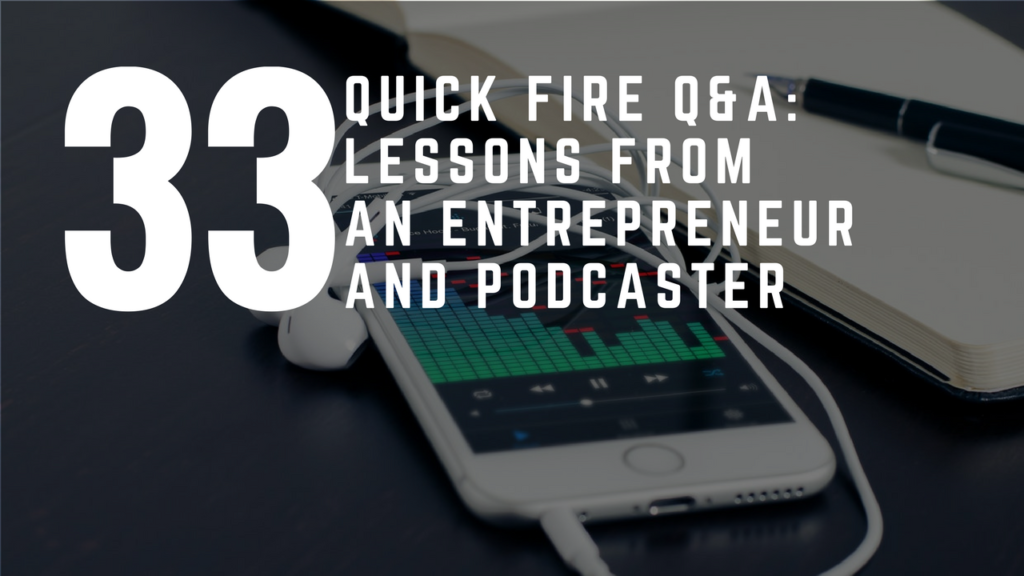 Episode 33 – Quick Fire Q&A: Lessons From An Entrepreneur And Podcaster with Mark Asquith from Excellence Expected.
In this interview, we talk about solving your clients' problems to design and deliver new services and how podcasting became a surprising platform for success.
During the interview, we ask Mark to share his views and thoughts on:
where we are in the UK in terms of the adoption of content marketing and what the challenges are
how he began as a podcaster in 2011 by following his passion for popular culture and DC comics
how he came up with the idea for 'Podcast Websites' as a service and solution for other creators
why content marketing is not new but it is now more practical and impactful than ever
how he regularly identified problems and obstacles to design and launch new solutions
why it is important to pay attention to your audience reactions to continuously update your business offers
what the difference is between content creation and content marketing and why so many get it wrong
how he adapted the format of his podcast episodes from series to seasons and from long form to short form
how he started 'documenting' his progress as an entrepreneur and business mentor to help others
why you should always seek out the business benefits of your content creation efforts
the process he went through to introduce recurring revenue streams for his business
the importance to find your 'true north' for your business activities and associated content marketing activities
About Mark Asquith
Mark is the founder of Excellence Expected to help entrepreneurs, podcasters, bloggers and content creators build real businesses by giving them access to a great online community, coaching sessions and great content of course. He is also the co-founder of Podcast Websites providing an all-in-one publishing platform for podcasters from newbies to established show hosts.
excellence expected official website
podcast websites official website
Thank you for watching and listening!
Please share today's show with your community if you feel that it would be useful to them. Also, we welcome suggestions for topics and guests that would help all of us create better online content faster. Simply get in touch with me on pascal@pascalfintoni.com
Photo Diary
A collection of photographs from our digital marketing speaking and training sessions.
Pascal Fintoni & Associates is a trading name of ArcLight Marketing and Media Ltd. Reg No. 07934869
© 2011- 2023 Pascal Fintoni. All Rights Reserved.