PODCAST SHOWS
Thank you for visiting the 'Content Marketing Studio' Podcast Page, all my curated episodes can be found here and you will soon be able to listen to my podcast interviews by subscribing via the options below:
Subscribe via iTunes   Subscribe via Stitcher   Subscribe via RSS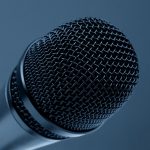 Starting in July 2017, I will be compiling the ultimate list of podcast shows and episodes from professional storytellers to understand their creative
Photo Diary
A collection of photographs from our digital marketing speaking and training sessions.
Pascal Fintoni & Associates is a trading name of ArcLight Marketing and Media Ltd. Reg No. 07934869
© 2011- 2017 Pascal Fintoni. All Rights Reserved.