How To Create Content For Serious Or Boring Industries
Episode 9: How To Create Content for Serious or Boring Industries With Richard Tubb.
In this episode of The Content Marketing Studio, we interview IT industry expert and profilic content creator Richard Tubb who shares his experience and insights on how to be successful in content marketing even when you think you are not interesting enough.
Watch the video interview replay below:
In this episode we explore the following areas:
Why there is real value in approaching content creation for you to begin with
How content creation can help clarify your thoughts and make you a better networker
Why it is best to think about blogging and vlogging as a form of 'journaling'
Why you will not always know that people are consuming and enjoying your content
What reasons business owners would give to suggest that content marketing is not for them
Why content creation techniques are not as important as being helpful and sincere
How to begin your journey with micro-content such as short articles or mini-videos
Why having conversations with your clients will give you the best ideas for content creation
What steps Richard Tubb is using to create and publish his podcast and video episodes
Why you need to believe that we are in the age of 'narrow-casting' with niche audiences
How to encourage your colleagues to actively share updates and news to support marketing
Why Facebook Live can be used by people working in serious or boring industries
Key resources mentioned in this episode:
About Richard Tubb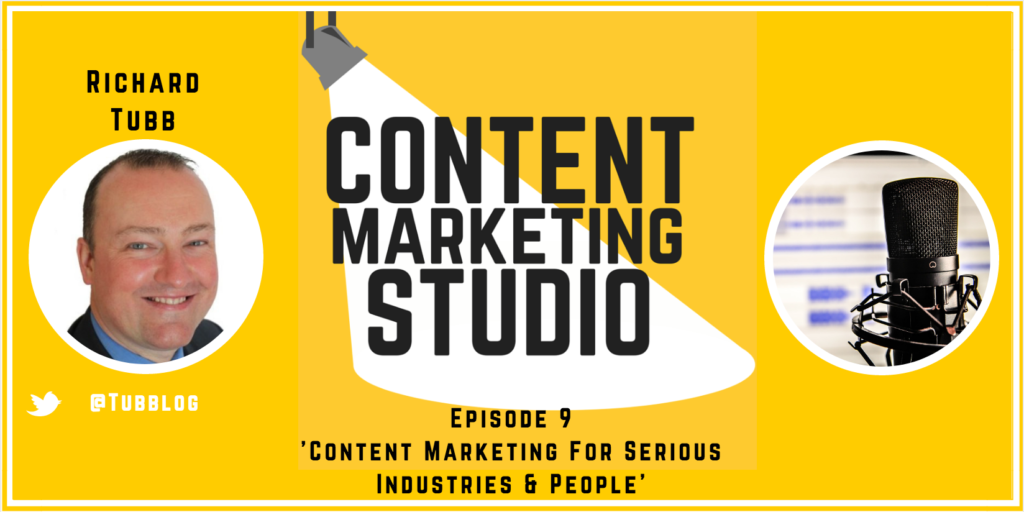 Richard Tubb is a well-known face within the British IT Managed Service Provider (MSP) community. After successfully growing and selling his own MSP business, Richard launched his consultancy practice dedicated to helping IT business owners tackle their many challenges.
Richard is a prolific blogger, podcaster and interviewer, he is also the author of the book "The IT Business Owners Survival Guide".
If you would like more information on what was discussed in this episode, feel free to contact Richard Tubb on:
tubblog Putting IT Consultants Back In Control – The official website and blog
Thank you for watching and listening!
Please share today's show with your community if you feel that it would be useful to them. Also, we welcome suggestions for topics and guests that would help all of us create better online content faster. Simply get in touch with me on pascal@pascalfintoni.com
Photo Diary
A collection of photographs from our digital marketing speaking and training sessions.
Pascal Fintoni & Associates is a trading name of ArcLight Marketing and Media Ltd. Reg No. 07934869
© 2011- 2023 Pascal Fintoni. All Rights Reserved.