How To Become A More Confident Copywriter And Blogger
Episode 22: How To Become A Confident Copywriter And Blogger With David Waugh and Adam Bushnell.
In this episode, we have two guests (!!) to help us explore the steps needed to create richer written content that will engage your online audience.
Book authors and creative writing consultants David Waugh and Adam Bushnell reflect on their work with children and professionals and share their suggestions for content marketers out there.
During our discussion, we ask David and Adam to share their views and thoughts on:
Why it is important to develop and nurture writing skills throughout your career
How David and Adam came up with the idea for their book 'Inviting Writing'
What the key elements are to successful collaboration with other content creators
How to deal with the opinion of others and receiving criticism in a positive way
How having clear deadlines and beating them can really help with your creative writing
Why you should not let your poor perception of your handwriting get in the way
Why creating a supportive environment in the workplace is a key function of business leaders
How your early experiences at school can condition your thinking nowadays
Why you should always go through a phased approach of draft versions, revisions and final versions
How to begin your journey as a creative writer by 'putting one word in front of the other'
Why the most impactful form of writing is to give an account of a real life experience
Why knowing and reflecting on who you are writing for is essential to adopt the right vocabulary
How to adopt the 'smartie experience method' to improve your creative writing
Why re-telling a personal story orally can really help you understand story structure
How using smells, visual and tactile experiences are important to invite your imagination
How to use WhatsApp and Twitter to encourage contributions for company news and updates
and so many more techniques…
Key resources mentioned in this episode or recommended by David and Adam:
About David Waugh and Adam Bushnell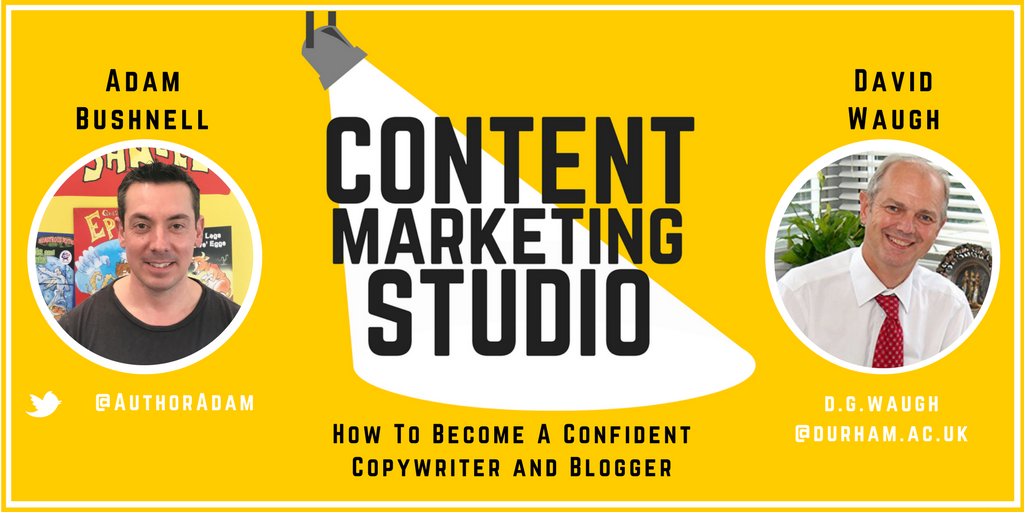 David Waugh has worked in primary education for 42 years, first as a teacher in four schools and then as a teacher educator at two universities and as an adviser on literacy to the National Strategies. David has written more than 40 education books as well as web resources, an app and 5 children's novels. He also writes regularly for Doncaster Rovers' fanzine.
david waugh – durham university profile
Adam Bushnell is an author of fiction and academic books who delivers creative writing lessons for children as a visiting author and courses for teachers around the world on how to develop writing in the classroom. Adam has already written 11 fictional books and and his next book will be 'County Durham Folk Tales' which will be published by the History Press in October 2017.
adam bushnell official website
facebook.com/authoradambushnell
Thank you for watching and listening!
Please share today's interview with your community if you feel that it would be useful to them. Also, we welcome suggestions for topics and guests that would help all of us create better online content faster. Simply get in touch with me on pascal@pascalfintoni.com
Photo Diary
A collection of photographs from our digital marketing speaking and training sessions.
Pascal Fintoni & Associates is a trading name of ArcLight Marketing and Media Ltd. Reg No. 07934869
© 2011- 2023 Pascal Fintoni. All Rights Reserved.